When I first heard about Help-Portrait at one of our monthly San Francisco SmugMug User Groups (SMUG) and saw the promo video: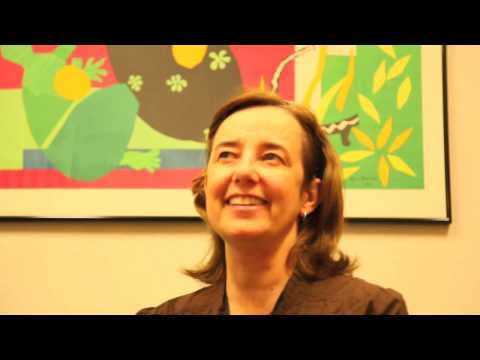 I knew I had to be involved with this great project! How often, as photographers, we get an opportunity to do something meaningful for others using our craft? Sure, we can donate money, but donating time has more sentimental impact and value. And what a great concept Help-Portrait is: find someone in need, take their portrait, print their portrait, and deliver them.
The SF SMUG/Help-Portrait Session was a huge success! Major kudos to the amazing SF SMUG leader Joey Chandler and Shelly Waldman for coordinating and organizing the photographers and make-up artist. Big thanks to Rendy Lai for securing Raquel Siders and her amazing team of make-up artists of Image Provocateur and thanks to them for donating their time, energy, and most of all creativity. Also a big thanks to Laine Hendricks and the Salvation Army for hosting us. A big thank you to all the amazing photographers (J.C. Dill, Arken Studios, Light & Shade Imaging, MM Photography, Gustavo Fernadez, Brooke Bryand Photography, David Kim, Joey Chandler Photography, Shelly Waldman Photography,  BLLEW Photography, and so many other kick-ass photographers that I didn't get a chance to meet) who volunteered, our amazing print master (Mr. K and Big Mike), the amazing video production by Kirk Whitcombe of Simply Safe Videography, and all the helpers/"runners". And last, but certainly not least, thank you to SF SMUG's biggest sponsor, SmugMug, for all the help, time, dedication, and love and sending Markham Bennett, VP of BizDev, to help us out!
From what I can tell, the energy, the quality of the photo sessions, the mood, the collaboration, and the clients all made for a great time! According to Joey, the SF SMUG group collectively did over 100+ portraits including two free prints per session over a 12-hour time period! We had four make-up stations, one print station, three indoor portrait studio, and four or five outdoor portrait studios all setup to take portraits. And here's what the director of the location mentioned to Joey:
The clients loved their photos & are carrying them around still & sharing them with each other. Not only was this a great self-esteem builder for our clients but it also was a great bonding experience for them as well. One client mentioned to me this morning that this event brought him together with other clients he had never really interacted with.
Safe to say, mission accomplished. Also, thank you David Kim for letting me try your Canon EF 100mm f/2.8L IS USM Macro lens, that thing is wicked sharp and amazing and features Canon's newest Hybrid Image Stabilization (HIS) technology. I wish I could share the photos we took of our clients because they look so great, but because of confidentiality and privacy reasons, I'm not able to. Instead I will share photos of all the volunteers and the fun we had, all shots straight out of camera:
You can see many more photos in our Events Gallery. If you are a photographer (doesn't matter if you are an amateur, professional, weekend warrior, etc.) and interested in taking part in the next Help-Portrait session, there are talks about another Help-Portrait session happening December 4, 2010. To keep up-to-date and take part in the Dec 4 Help-Portrait, join the SF SMUG Meetup page or continue checking back here for more information. Thank you again to Shelly, Joey, Laine for all the hard work in setting this very successful event!
And for anyone who is interested in some of the technical details, I'll explain in hopes of helping others out. To make it simple, I'll talk about Station #2, where I photographed at with Jinggoy Montenejo, my station buddy. All the behind-the-scene were shot with ambient lighting only using a Canon EOS 1D Mark II with Canon EF 50mm f/1.2L USM. At Station #2, we were lucky to have three studio strobes courtesy of Meg Messina. Meg's studio strobes are the Calumet 750R monolights triggered with the Calumet LiteLink, but for the most part, any brand of studio strobes will work perfectly. Different brands come with different costs and options drive up the cost as well. One cool feature of Meg's Calumet 750R lights is the built-in modeling light that helps greatly with autofocus acquisition in low-light conditions. Plus her studio strobes have built-in remote triggers meaning you don't need to buy separate remote triggers like PocketWizards (what we use and recommend). And let me say, I am a HUGE fan of wireless remote triggers, but you can do the tried and true method of using a sync cable, at the end of the day, you have to use what works best for you. So here is the lighting diagram:
Here's an actual shot of the setup:
The two studio strobes with the umbrella in reflective configuration is used as background lights. By lighting up a white seamless, you ensure that you're white stays white in photos, otherwise they look like a dull gray or black. The main strobe, referred to as the key-light, with the softbox is used to expose the subject. Power was set to 1/2 power. The portraits on the white seamless was shot using a Canon EOS 1Ds Mark II with a Canon EF 85mm f/1.2L II USM with the lights triggered by Calumet LiteLink wireless triggers. This setup produces a shot like this:
In retrospect, I should have dialed up the power on background light by 1-stop to completely blow out the white background. Normally you want to avoid blown highlights as you lose detail, but because this is a plain white background, it doesn't matter. If I was using a muslin with designs and details, I would definitely be more worried about blown highlights. Using a lightmeter would definitely help in preventing blown highlights.
Some of you may wonder, is it really necessary to use three studio strobes? Probably not, but it does offer some major advantages: faster recycle times because you don't have to dial in as much power and more flexibility with light placement and lighting of subject and background. In this case where we had three studio strobes to work with, if you compare the photo above of Jinggoy with the photo below of Rendy, you'll see what a difference it can make. Here's a picture of Rendy where only the key-light fired, camera settings remained the same:
Definitely creates more of a dramatic shot with the shadows on his face, but for the types of shots we wanted, the shadows are a bit too much. Also, did you notice that the background has gone from white to a much darker color. So that shows that the two background lights did more than just light the background, they also provide side lighting for our subject! Here's another shot of Rendy with all three studio strobes firing: