This year's FanimeCon event at the San Jose Convention Center was absolutely amazing! While we were only able to attend Fanime on Friday and Saturday, we had the opportunity to meet and chat with a number of amazing cosplayers and photographers alike. For this event, we brought out the whole crew.
Day 1 at Fanime: Friday
We arrived at Fanime on Friday around 9:00 AM to prepare for our first private photoshoot at 11 AM. When we arrived, there were already quite a number of people congregating in the front of the San Jose Convention Center as well as a long snake of a line of people waiting to register. Fortunately for us, the Press line was much, much shorter meaning we got registered and our badges in 15-minutes. Thanks Milton!
Friday was also our busiest days for photohoots, with a total of nine photoshoots back-to-back. We were quite surprised with the turnout, only had one cancellation for the entire two days.
Was also joined by a number of amazing cosplay photographers: OscarC, Masa-kocha (Rachael), Darkain, Jinggoy Montenejo and Blizzardterrak.
We finished up the long day at around 9:00 PM.
Day 2 at Fanime: Saturday
Our second and final day at Fanime, Saturday was spent photographing the remaining seven photoshoots.
I also had the pleasure of meeting some of the most amazing SoCal Cosplay photographers:
The Amazing Costumes and Cosplayers
We are incredibly blessed to work with so many talented individuals this year! We were blown away at the level of sophistication and detail in the costumes. It's always a pleasure to work with other dedicated artists. I just wanted to take a moment and give a personal shout-out to each and everyone of them: Hikaru-Jan, Etaru, Yukari, Bekalou, saiyanzrepublik, Cheshire-Heart, Emma Etherington, Imari-Chan, Rachel Perry, Reva Dawn, Anti-Ai-Chan, Naxul, Crystalike, Kazuholic, Tim Malko, Crystal Graziano, LauraC, Miss Nintendo, Angelx624, and sorry to any cosplayers I missed (leave a comment and I'll add you to this list).
Thank you for allowing us to photograph you!
Fanime 2010 Teaser Pics & Videos
Here are some pictures from Friday and Saturday Fanime photoshoots (I'll continue updating with new pics as I get them):
Here's a video of us in action at Fanime 2010: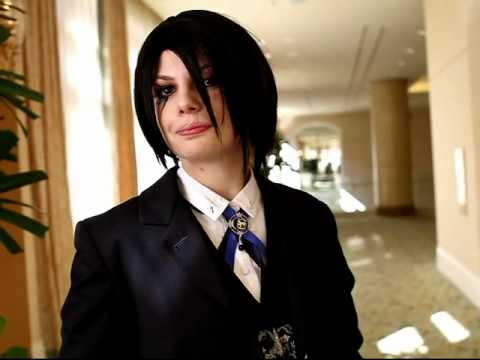 You can also see our other Fanime videos on our YouTube page.
FanimeCon, for us, was both exciting and tiring. We had lots of fun and can't wait for Fanime 2011! Next year, I think we'll be changing things up a bit. Most likely, we'll only do one day of schedule photoshoots and the next day will be walking around and doing photoshoots with random people we run into.
Keep up-to-date with cosplay specific events and photoshoots on our specially created cosplay website at http://cosplay.buiphotography.com.
For the gearheads, all the photos I took were using a Canon EOS 1Ds Mark III (Adorama link) with a Canon EF 50mm f/1.2L USM (Adorama link) and various lighting equipment. Lynn was using her Nikon D700 and Rendy was using his Nikon D300. We triggered the Speedlites with Nikon CLS and PocketWizards. Video was recorded using a Canon EOS 7D and was masterfully edited by Eric Lee.